Teboho Sello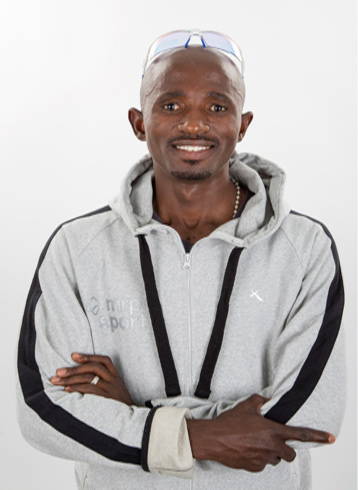 ABOUT TEBOHO SELLO
Teboho was born in Maseru in Lesotho. Beyond being a solid athlete, he is savvy businessman too and owns a construction company, as well as a Bed and Breakfast, both of which he was fortunate acquired with his marathon winnings. He runs both of these with his wife, Manthati Sello, who oversees the management of both when Teboho is training for big races.
He also coaches athletes who have also produced excellent results in big races like Old Mutual Two oceans and Soweto Marathon with the goal to assist them in achievening even more in the running space.
Teboho's favourite 32Gi product and go to in any training and racing is the Hydrate Tabs. He swears by 32Gi Recover during training and post training, but his hero product is the 32Gi G-Shots which is used in every race – this is detrimental to his race nutrition plan.
PERSONAL BEST
10km 30:41
21km 1:04.08
42km 2:18.33
ACHIEVEMENTS
2006- 10th Commonwealth game
2007- 1st Soweto Marathon
2008- 3rd Joburg City marathon
2nd Soweto Marathon
2009- 1st City To City Marathon
2010- 3rd Two Oceans Marathon
2nd Soweto Marathon
2011- 6th Soweto Marathon
2012- 17th Comrades Marathon
9th Joburg City Marathon
OTHER ACHIEVEMENTS
2013- DNF Comrades Marathon
2014- 3rd Soweto Marathon
3rd High Altitude Marathon (Lesotho)
2015- 7th Two Oceans Marathon
5th Comrades Marathon
7th Soweto Marathon
2016- 10th Two Oceans Marathon
7th OR Tambo Marathon
11th Comrades Marathon
2017- 3rd Two Oceans Marathon
2018- 13th Two Oceans Marathon
7th Comrades Marathon